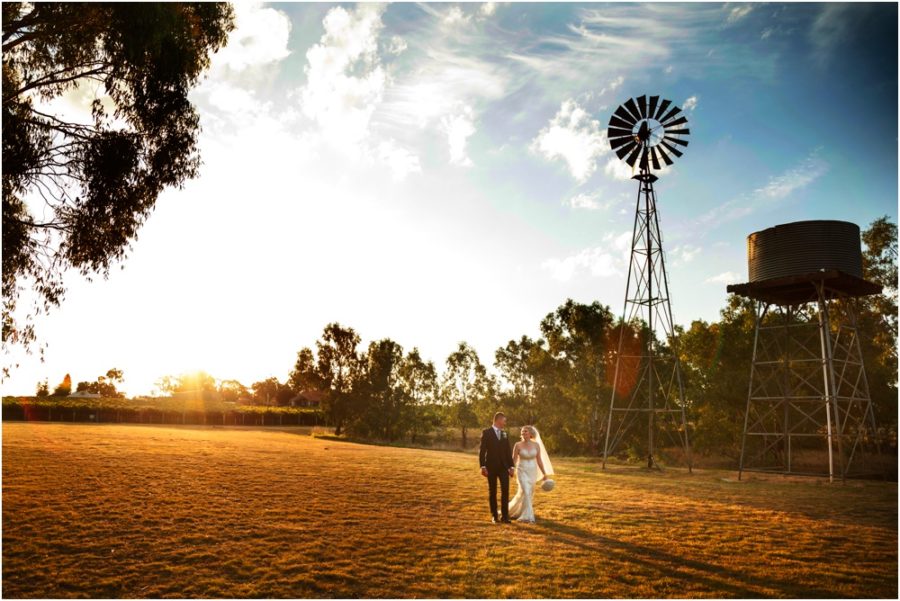 We were very excited to be part of Sarah and Liam's big day having previously photographed a number of their friends' Weddings. They were married at the beautiful Mulberry on Swan in Perth's Swan Valley on the Easter long weekend in front of their family and friends.
The banks of the Swan River set the scene for this picturesque ceremony, conducted by Andrew Murfin (Perth Wedding Celebrant) and we had a wonderful photo shoot around the grounds of Mulberry on Swan with a spectacular sunset as our backdrop.
Sarah chose for her bridesmaids to carry parasols on the day, (from Butterfly Days) instead of a bouquet of flowers.
She looked spectacular in her dress from The Gown Gallery, with finishing touches added by Total Brides hair and makeup. The Bride and Groom were driven in style thanks to Thirties Limousines.
Sarah and Liam released balloons for their loved ones who were absent from the day. Guests were treated to a lolly buffet and the Burgundy Room was the perfect spot to enjoy magnificent food and dancing.